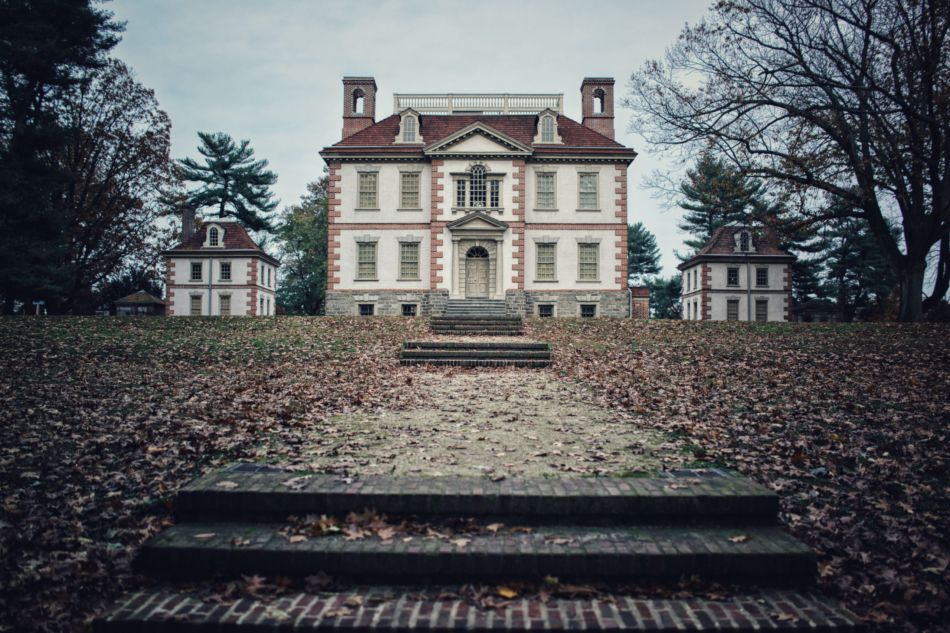 By Avi Decter and Ken Yellis
For us, as for many Americans, the current crisis is the most consequential moment in our lives. A plague has killed nearly 200,000 Americans; millions are unemployed; natural disasters (flood and fire) have piled on; social protests on race and equity proliferate; and we are in the midst of a bitterly contested and divisive electoral campaign. Each of these crises feeds into the others, creating an unprecedented―and unwelcome―synergy.
Museum responses to the crisis stand in stark contrast to those manifested by healthcare centers and homeless shelters, food banks and first responders, delivery services and sanitation workers. Even professional athletes have found meaningful ways to respond. The WNBA and NBA, the NFL, NSL, and even the United States Tennis Association have taken steps to publicly engage the crisis. Sports teams have modeled preventive behavior, stood up for social justice, and offered use of their stadiums as polling places.
Yet in this most consequential of moments, the museum response in general and the response of history organizations in particular have been largely inconsequential. To be sure, many museums―history museums, historical societies, and historic sites among them―have issued public statements addressing national issues like racism, inequity, and climate change.
But what have our museums actually done to make things better for our communities?
Our friend and colleague Zahava Doering has been systematically tracking 175 American museums, large and small, in all regions of the country, to see what programs and activities they have sponsored in response to the expressed needs of their communities and what structural changes they have made to address systemic prejudice and racism. To our surprise and dismay, she has discovered precious few instances of museum action for the benefit of communities in distress or to effect structural changes. The data Zahava is assembling has two components: museums that act and museums that don't. Let's assume it's easier not to act than to act, so what is the missing piece that triggers some kind of response?
As she puts it, "There are two major types of actions: (a) temporary and specific to the moment (e.g., food distribution); and (b) more systemic ones that will change an institution. My goal, as a sociologist, is to understand the underlying causes. There are also those that made statements that were not followed by action and those that were totally silent. The gold stars are those that made no statements but took steps to change the very structures of the institutions. With the shadow of museum history hovering, I fear that museums will hold fast to the status quo and fail the public. We are already beginning to see the signs of 'business as usual' in reopening rituals, fundraising galas, employment notices, and forthcoming exhibitions."
A substantial number of history museums are collecting stories, objects, and art that reflect the current crisis. But many fewer museums are directly engaging the crisis and providing needed services to their communities.
In March, as the pandemic took hold and shut-downs were mandated, the Baltimore Museum of Industry (BMI) offered the use of its parking lot to set up a health services clinic. Old Salem Museums and Garden in Winston-Salem, North Carolina, made produce from its gardens available to people in need. The Oregon Jewish Museum and Holocaust Education Center in Portland opened a special exhibition on discrimination in Oregon history. Just this month, the Metropolitan Museum of Art announced the hiring of its first full-time Indigenous curator. But instances of structural change, including revision of mission statements, are remarkably rare.
It feels as if our museums have suffered a collective fit of absent-mindedness—or a loss of a sense of place. What accounts for this? Are they too set in their ways? Are they preoccupied with their current financial distress? Are they too under-resourced to shift gears, much less change course? Do they see social intervention or involvement as outside their mission? Are they risk-averse? Can they not find or conceive of a way to be helpful?
Only an in-depth, systematic survey can provide definitive answers, but even a cursory look at the museum terrain and environment provides some obvious explanations. The clearest, most universal condition is one of financial constraint: virtually every museum of which we know or have heard about from colleagues has suffered a loss of income, membership, or donor support. This has led, even with emergency grants, to a plethora of furloughs and layoffs.
Of course, every museum—of which the U.S. has north of 30,000—faces a unique set of circumstances and the choices it makes are often specific to those circumstances. That said, there seems to be an underlying—and diagnostic—pattern to these staff reductions: they have fallen heavily on those involved in visitor services and education―the very staff most often and most directly engaged with the local public. The diagnosis: when budget-making time comes around, those activities are not considered functions at the core of the life of the museum. Other cost centers are more essential, it appears.
More problematic, the areas most affected are those whose main function is relationship-building and maintenance. Suspending that activity implies management feels that this function can be picked up at some point in the distant future with no loss of momentum. Juxtaposing this with another pattern, the flood of virtual programming flowing from closed museums, suggests another pattern. However laudatory, reaching out to a global audience via online programs has also had the effect of re-directing the focus of museums away from their own local constituencies (with the possible exception of programs targeted specifically at the museum's donors and members).
Two environmental conditions also hamper museums' efforts to provide service to local communities. One is the simple fact that even in the best of times, museums serve a limited audience. Study after study has shown that only about 15% of the American population are regular visitors to museums; the other 85% visit only occasionally, rarely, or not at all. In short, with the exception of those we term "museum adepts," museums don't impact the common life of most Americans.
If 17 of every 20 Americans didn't really need you in normal times, what do you have to offer during this dystopian epoch?
Another factor, unacknowledged in museum literature, is that Americans already spend 90% of their time indoors―and most museums offer exclusively indoor experiences. Zoos, arboreta, gardens, and some historic sites are mostly outdoor experiences, but the overwhelming majority of museums―and especially history museums―are not accustomed to making use of out-of-door opportunities for programming and events. Museums have focused what attention remains―after trying to stabilize their finances and developing virtual programs―on re-opening their doors to the public.
It may be that, much as these patterns seem diagnostic to us, there may be a single, deeper source for our failure to respond to the collective needs of our communities: institutional inertia. Instead of experimentation, abstention; instead of innovation, stasis; instead of moving forward with new kinds of public programs and services, falling back on collections as our primary, if not sole, raison d'être.
In a recent article, Betsy Bradley, Director of the Mississippi Museum of Art, poses the existential question: "What if art museums can't measure up to the present moment?" The question applies to all categories of museum: are we really relevant to our communities? Ms. Bradley points us in what we believe is the right direction: "How do we reprioritize our museums' missions, so that community care comes first? How do we join [the] movement that is, indeed, changing our world?"
We are reminded of the classic story of two men who encounter each other in a wilderness and discover they are both lost. "Let us go forward together, since the way we have come is not the way." We believe there is a future for museums, but only if more prepare to re-think themselves in terms of service to their communities. Return to the pre-COVID life is a step backward, if it's even possible. What is called for are steps going forward. We need to jettison best practice and embrace next practice, to advance new voices and new narratives, and to help our communities as well as ourselves to become greater by moving forward together.
Special thanks to Zahava Doering, Ph.D., for her editorial comments.
Avi Decter (avidecter@gmail.com), principal of History Now, has worked in public history for over forty years, and is the author of Interpreting American Jewish History at Museums and Historic Sites. His many projects include the Boott Cotton Mill at Lowell National Historical Park; the U.S. Holocaust Memorial Museum; Louisville Slugger Museum and Visitor Center; and the National Civil War Museum in Harrisburg, Pennsylvania.
Ken Yellis (kenyellis@aol.com), principal of Project Development Services, is a historian with four decades in the museum field. Yellis has worked extensively with the Museum Education Roundtable, Roundtable Reports and its successor, the Journal of Museum Education. He has been involved in over a hundred history, science, and art exhibitions.
---
How is your institution coping with COVID-19? Share your ideas and experiments with the field on our blog. Email abain@aaslh.org to submit a blog post.