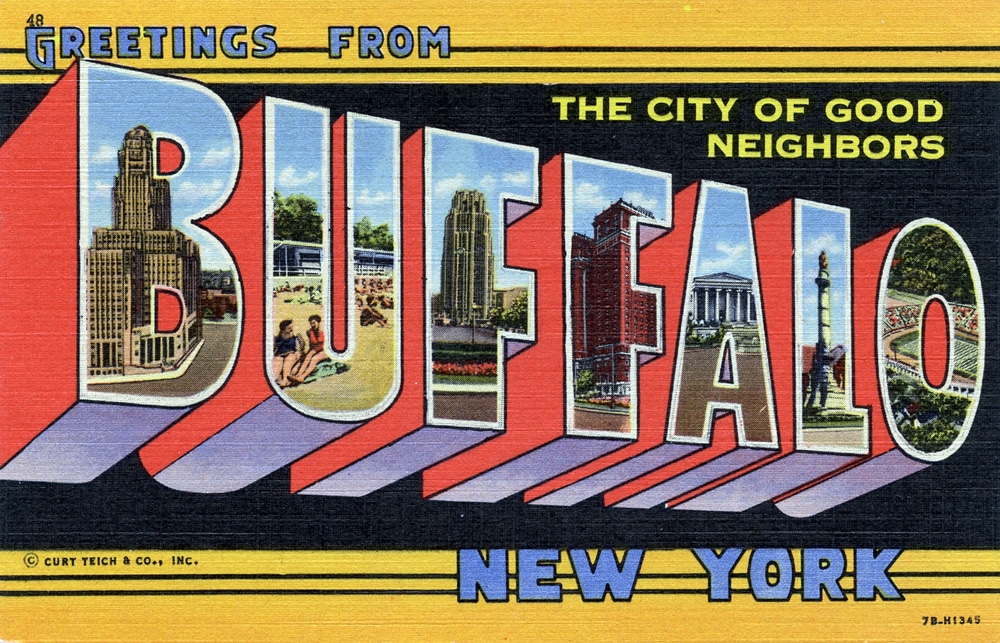 By Evan Wright, Castellani Art Museum, Niagara University, New York
Attending my first AASLH conference with the Douglas Evelyn Scholarship was an amazing experience!  I was able to meet new people, learn new things, and share the wonderful history of Buffalo, my adopted city, with other historians. Although I have lived in Buffalo for nearly seven years, the conference felt special because I was able to visit new places in the city that I might have otherwise overlooked. Networking with others in the field as a newer museum professional and learning from their experiences was invigorating.
I found the discussions on race, social justice, and the decolonization of museums extremely important. As historians and educators, we have often been misguided in telling an inclusive history as the power we hold as purveyors of memory.
It's exciting to see the changes in perspectives in how we facilitate conversations about history.
One exceptionally powerful session that is reflective of this was "Decolonizing Storytelling: Navigating the Challenges of Museum Interpretation." The session opened up with the question, "What is the hardest part about teaching in first-person interpretation?" Immediately, I thought of the color of my skin and the insecurity I always felt thinking about my place as a historically-excluded person historically or through passionate historical interpretation. I shared these feelings with the rest of the session which opened up even harder conversations about BIPOC panelists' interpretive experiences and the reevaluation of traumatic reenactments. The relation to perspective and understanding of lived experiences exemplified what we as cultural interpreters need to evaluate and be cognizant of. Voice, representation, and the ability to have honest conversations about social injustice are indispensable in telling history; this panel was proof of that.
Other sessions and workshops I found incredibly useful were "Creating an Inclusive Sense of Place: Narratives for Historic Sites" and the general session with Rick Hill. Both reflected the importance of understanding place and connection through introspection of one's own experiences. As educators, incorporating these concepts helps us develop lasting change through the sites and stories we interpret.
As a historically underrepresented professional, representation at these conferences and within the wider cultural sectors is extremely important. Cultural institutions have very slowly begun to challenge previously held thoughts and practices and we are in the midst of a paradigm shift that will lay the groundwork for changes in the decades to come. The conversations at this conference reinforced an introspective change in the museum field of addressing the needs of underrepresented perspectives and experiences. Diversity and inclusion are at the forefront of our field and so is the uphill climb to reevaluate the stories and histories we tell to address the changing needs of our communities.
---
Evan Wright currently works at the Castellani Art Museum of Niagara University (CAM) as the Community & Academic Engagement Manager. He holds a double BA in Anthropology and Art History from Bloomsburg University of Pennsylvania; and received his MA in Museum Studies from Buffalo State College. Currently, Evan actively serves as Vice President of the Niagara Falls Historic Preservation Society and as Trustee and Membership Chair of the Herschell Carrousel Factory Museum in North Tonawanda, NY.