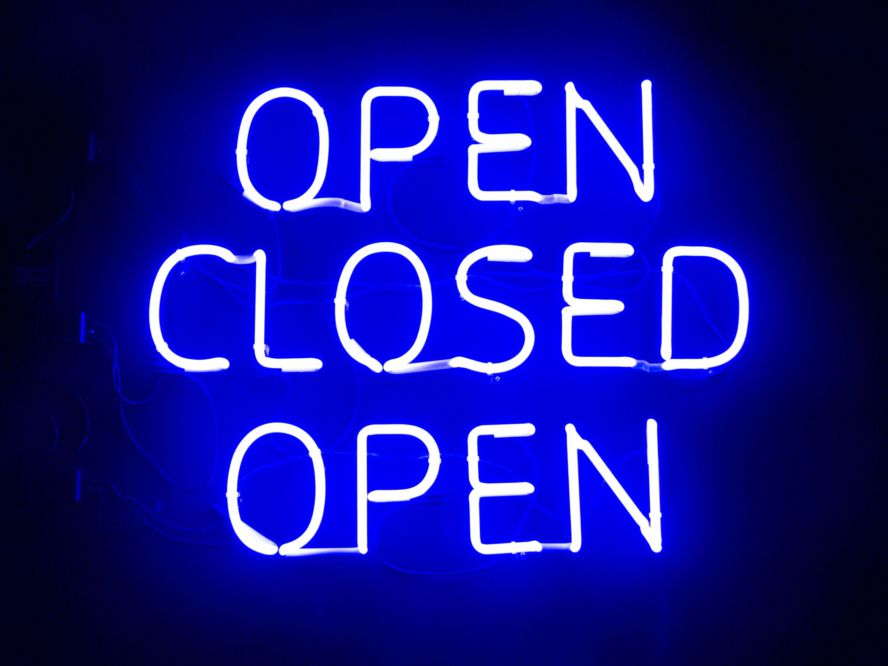 By John Marks, AASLH Senior Manager, Strategic Initiatives and W. Maclane Hull, University of South Carolina 
Visitation at history organizations was flat from 2018 to 2019, according to AASLH's latest National Visitation Report. Earlier this year, AASLH surveyed more than 1,100 institutions across the country about their recent visitation and found almost no change in visitation from 2018 to 2019, with respondents reporting a decline of less than one tenth of a percent (0.09%).
Though average annual visitation overall was flat, small organizations responding to the survey reported slight increases in visitation, while their larger counterparts reported small declines.
At institutions with annual operating budgets of less than $50,000, visitation increased just under 4% from 2018 to 2019. Institutions with budgets between $50,000 and $250,000 reported an increase of about 5.5% over that period.
About 60% of our respondents fell into these budget categories, aligning neatly with AASLH's estimates about the proportion of small organizations across the country. Larger institutions, meanwhile, reported a modest decrease in visitors in 2019. Average annual visitation declined for every budget category over $500,000 per year. Organizations with budgets between $5 and $10 million reported an average visitation decrease of just under 4%, while those with budgets larger than $10 million reported a 4.5% decline. These modest declines at large institutions offset the small increases at small institutions, resulting in little change in average annual visitation.
These differences between small and large organizations mirror the findings of last year's National Visitation Report, which found that while average visitation to all historical organizations grew about 6% from 2013 to 2018, the largest increases occurred at small history organizations. Last year, we posited that growth at small organizations was likely a result of small, local organizations' greater attention to providing content directly relevant to their communities and their nimbleness compared to their larger counterparts.
It's encouraging to see a steady level of engagement with history at a time when some major institutions have reported declining visitation and while questions about the public's attitude toward history have come to the fore. Most reading this report, however, are likely more concerned about what happened with visitation in 2020, following lengthy closures of institutions across the country. The past two years of visitation surveys have positioned AASLH well to assess the impact of 2020's massive disruptions to the operation of historical organizations. Not only will our research foundation allow us to effectively measure the size of 2020's visitation losses, the nationally representative visitation data we've collected for 2017, 2018, and 2019 will help us assess how these changes compare to wider trends of recent years.
We will begin surveying institutions about their 2020 visitation early next year, and hope to release our findings as soon as possible thereafter. We'll continue to gather information on in-person visitation, as well as additional data on financial impact, staff layoffs and furloughs, and additional data points to help us contextualize changes in in-person attendance. Finally, with virtual engagement likely to remain a critical component of the work of historical organizations for some time, we'll ask your help in determining how best to measure it.
The National Visitation Report is just one of several research initiatives in which AASLH is engaged as part of our effort to provide leadership and resources for all history professionals and institutions. It's one of the many ways your membership in AASLH benefits not just your own organization, but the entire history community.