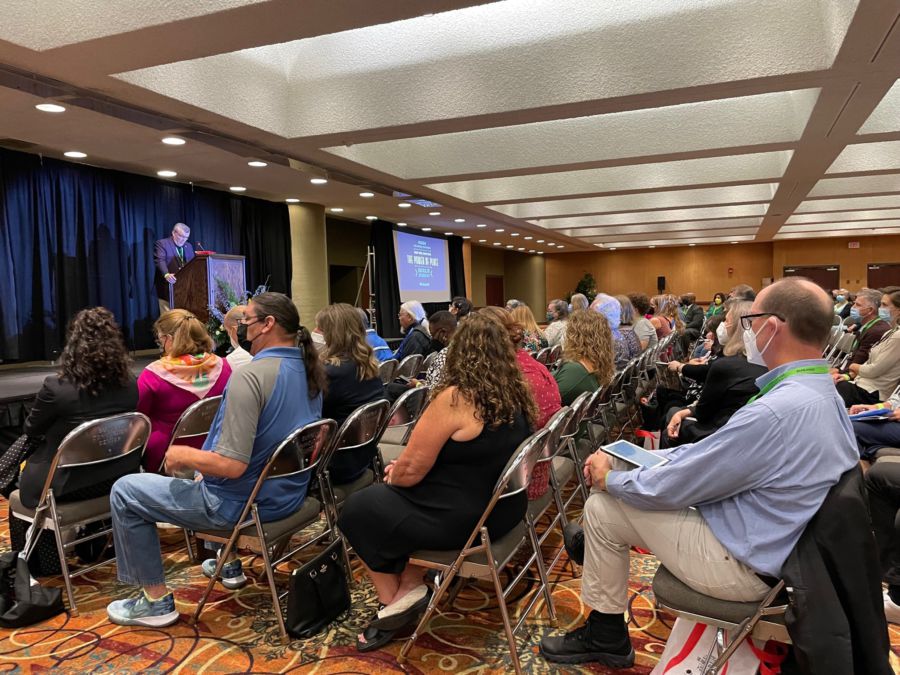 By Li Edwards, American Chinese Museum, Philadelphia, Pennsylvania
This year was my first time attending an AASLH Annual Conference. It was a great experience and an opportunity to meet many other people in the field. What is more, I have brought tons of valuable things back home to try at my museum!
There were so many great sessions during the conference, and I tried to attend as many as I could. Among all the sessions I attended, what I liked most was the first one: "Arts in Action: Adaptive Leadership and Community Conversations." The panelists not only gave a thorough description of their entire projects, but also shared many practical experiences that will help me in my work. They elaborated the difficulties they met, how they overcame them and what experiences and lessons they learned. They discussed the issues in great detail and inspired me tremendously for ways to handle issues in my own projects.
The conference also offered so many wonderful occasions to network and get to know people who are working in the same field. In some sessions, we formed breakout groups where we were able to introduce our own experience and discuss with other attendees. During luncheons, we had the opportunity to work together on some games and chat with each other.
There were networking events where I made new friends and exchanged both our personal and professional experiences in attending the conference; even after the conference, I have scheduled some online meetings with people I got to know at sessions and receptions!
The city of Buffalo has a lot to see and experience. Although I tried to participate more in the conference and did not have the opportunity to take any tours, I did obtain a lot of inspiration from the tours that the conference offered. I spent some time touring the city myself after the conference and it was also a great experience. Obviously, Niagara Falls is nearby and I was able to make my first visit to this amazing place.
I appreciate being chosen as a recipient of a 2022 Douglas Evelyn Scholarship for Minority Professionals. I have truly learned a lot, and I look forward to attending this year's virtual conference in November and next year's conference in Boise to meet more friends!