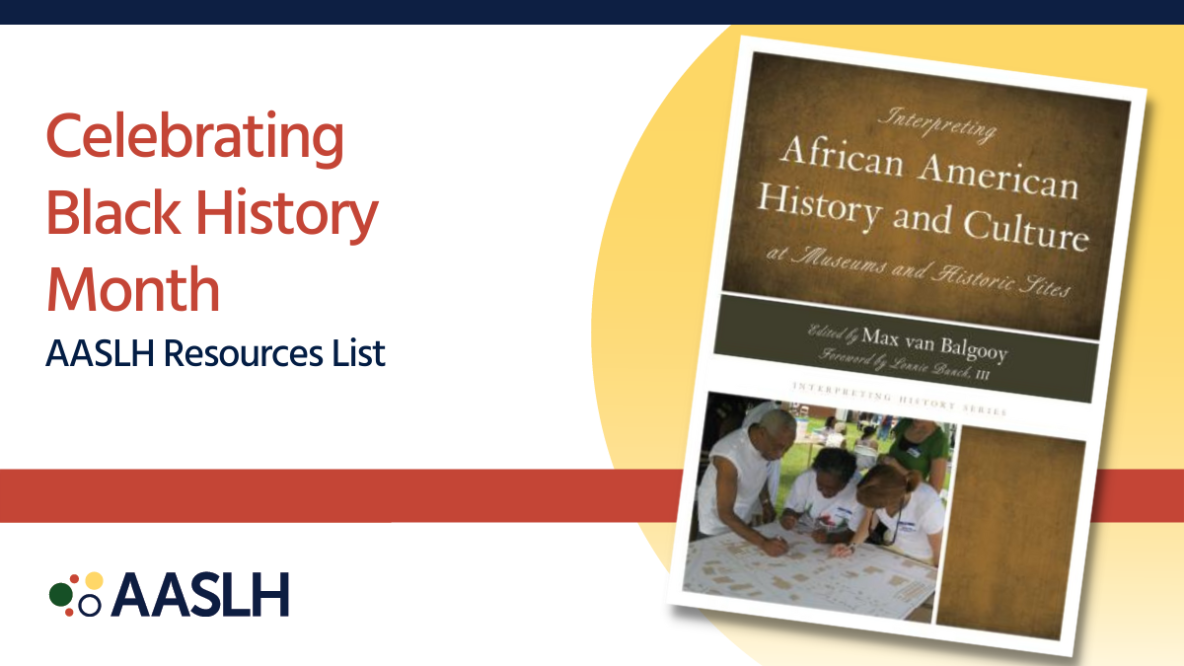 In celebration of Black History Month, AASLH has compiled a list of resources from our Resource Center that we are sharing free for the month of February. The AASLH Resource Center is a collection of resources designed to help you do good history, and includes webinars, sessions, magazines, and Technical Leaflets on a wide variety of topics.
Resource Center Webinars and Conference Session Recordings: 
In addition to the above Resource Center materials, we also want to share posts from our blog and The Inclusive Historian's Handbook highlighting Black history projects and DEAI issues. 
Blog Posts and IHH Entries:  
Books:
Save 30% on the following titles from the AASLH Book Series. Use promo code 4S22BHM when you order on www.rowman.com to get the discount. Offer expires 2/28/22.