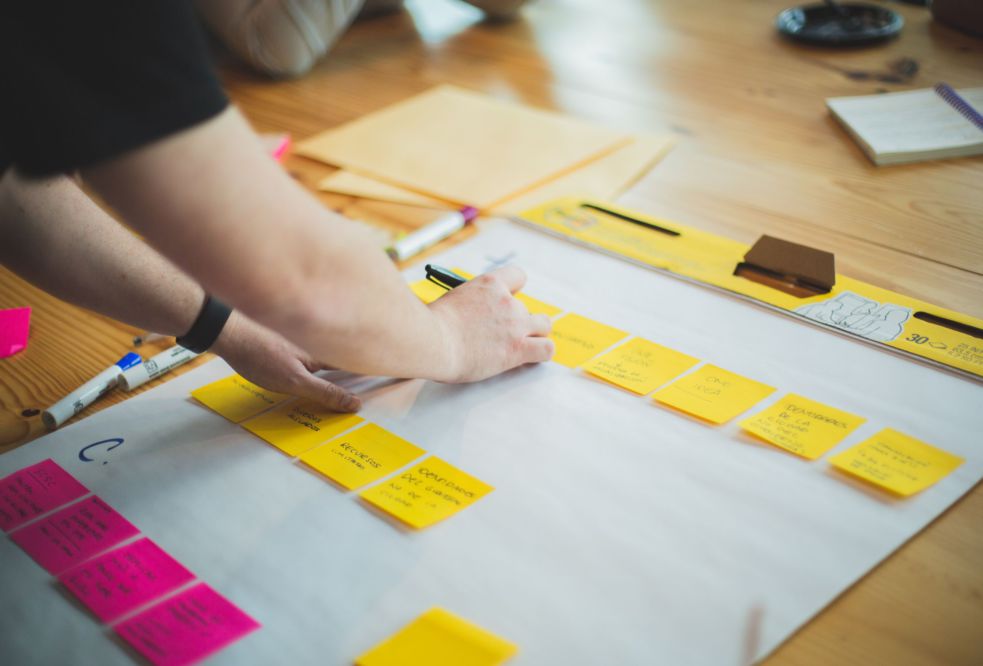 By Bethany L. Hawkins, AASLH Chief of Operations
Do you have an idea for a session for AASLH's 2022 Annual Meeting or Online Conference, but are not sure how to get started? This is the first of three blog posts that will help you put together a strong session proposal for the 2022 Program Committee to review. 
Session Goals: The first step to putting together a session is to define your goals for the session. What do you want people to learn by attending your session? Try to make these concrete ideas. Some examples are to teach a particular skill (i.e., make a padded hanger), inspire attendees to connect to a marginalized community, or to help you and your audience understand how to deal with field trips post-COVID. 
Format: Once you have decided your goals for your session, you need to decide the proper format for reaching those goals. Once again, AASLH will be offering dual conferences: the 2022 Annual Meeting in Buffalo, New York, September 14-17 and the 2022 AASLH Online Conference November 1-4. How can you decide for which conference to submit your session? 
2022 Annual Meeting

:

If you choose to submit a session for the in-person meeting in Buffalo, be sure to know why you chose the in-person conference. AASLH wants the in-person meeting to be dynamic and participatory. If the session you envision could just as easily have been done online, you should think more about the design of your session. What can you do to give attendees a reason to attend your session in-person?

 

2022 Online Conference

:

 The virtual conference is designed to be an inspirational and informative experience, with flexibility for incorporating emerging issues and broad reach for bringing in more voices. Due to the design of online learning, sessions submitted for the online conference should engage their audience but rely less on audience participation than an onsite session.

 
Connecting to the Theme: The theme this year for both AASLH conferences is Right Here, Right Now: The Power of Place. This theme can inspire sessions in different ways. Read the theme document on our website before starting planning for your session. The theme, however, may not be as relevant for your session as for others. Don't let that intimidate you into not submitting a proposal. Some of our more nuts-and-bolts sessions with important topics (i.e., budgeting, marketing, collections care) may not directly connect to the power of place. Submit your idea anyway! (Pet peeve of this author: There is no requirement for you to use "power" or "place" in your session title.) 
Choosing a Title: Be memorable! Your session title should intrigue attendees. There will be 10-12 concurrent sessions in each time slot for the in-person meeting and 3-4 in each time slot in the online conference. You are competing with other sessions for attention. Make your session stand out with a great title. If possible, avoid the use of a colon (another pet peeve of this author). Although an introductory phrase or quote may sound good to you, a shorter title that gets to the point is more compelling. Here are some examples of strong titles from past sessions. 
Deaccessioning . . . The Quest

 

Rebels, Revisionists, and Visionaries

 

Impact of Contemporary and Urgent Collecting in Museums

 

Tainted Money

 
Session Description: The 50-word description you submit for your session will be used in print and online to promote your session. Spend time on it. Sell your session and include a description of the takeaways you will provide for the audience. Finally, remember it after you submit it. Save a copy so you can refer to it in August when you are finalizing your session. One of the biggest complaints AASLH receives about our conferences is that the session delivered did not match the description in the program guide. Try to avoid having that complaint be submitted about your session. 
This is the end of Part I in this blog series. In Part II, we will look at session types and writing your abstract. Part III includes information on choosing the right speakers for your session. 
The session proposal form is now open. The deadline for submissions is December 10. Please email hawkins@aaslh.org or collins@aaslh.org if you have any questions.  
You can also watch our "Tips for Submitting a Successful Session Proposal" webinar to learn guidance on how to submit a session and what the program committee looks for when reviewing submissions.