I'm so excited for the membership of AASLH and MMA to visit The Henry Ford during the 2016 Annual Conference. On Saturday, September 17, conference attendees will have an opportunity to explore The Henry Ford and its 26 million artifacts documenting America's traditions of ingenuity, resourcefulness, and innovation. Board the bus where Rosa Parks refused to give up her seat. Walk through Thomas Edison's Menlo Park Laboratory where he developed the phonograph and the first practical incandescent lightbulb. Ride in an authentic Ford Model T or take a tour of Greenfield Village on an historic steam train. Be sure to take advantage of special programming designed specifically for you:
Insider Sessions
There's Only One Greenfield Village—Donna Braden, Curator of Public Life
It's an outdoor collection of buildings but there's no other outdoor museum like it. Curator Donna Braden, working on a new guidebook for The Henry Ford, has dusted off some long-known stories and uncovered some new ones. Capacity: 100 participants.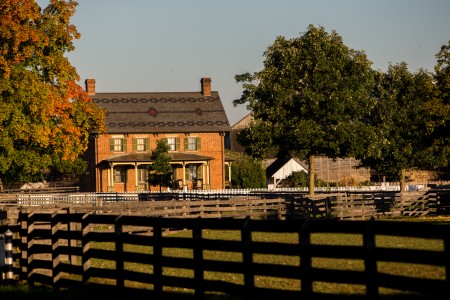 The Henry Ford's Digital Platform— Ellice Engdahl, Digital Collections & Content Manager. Capacity: 350 participants.
Get an insider's look at The Henry Ford's cutting-edge work in digital and new media, including web, mobile, and on-site experiences. Learn about our successes and struggles.
Detroit 1967, 50 years later— Brian Wilson, Digital Access and Preservation Archivist
Join archivist Brian Wilson as he discusses The Henry Ford's collections relating to the 1967 Race Riots and the social unrest that changed and continues to challenge Detroit. Capacity: 100 participants.
 Henry Ford Museum— a National Museum of American Innovation— by Patricia Mooradian, President of The Henry Ford and Christian Øverland, Executive Vice President
Henry Ford Museum showcases the American ideas and innovations, technological and social, that have fired our imaginations and changed our lives. Learn how The Henry Ford is leveraging this one-of-a-kind Archive of American Innovation to inspire future generations.
Special Access Opportunities
Behind the Scenes Tour- Benson Ford Research Center
Step behind the scenes of the knowledge hub of The Henry Ford. This is the home of archives, record and collections that document the American experience. Here, you'll find Thomas Edison's research papers, Henry Ford's personal correspondence and millions of photographs, toys, textiles, recordings and all manner of media that inform and inspire many of our most groundbreaking exhibitions.
Museum Insider's Tour
Discover insider info about iconic artifacts during this one-hour tour of Henry Ford Museum.
Henry Ford Museum Tactile Tour
Modeled after the Henry Ford Museum Insider's Tour, the Henry Ford Museum Tactile Tour is designed for guests who are blind or visually impaired. It introduces guests to the highlights of Henry Ford Museum, provides background and context on our collections and incorporates opportunities to touch various artifacts and models of artifacts located throughout the museum.
Learn more about The Henry Ford at www.thehenryford.org